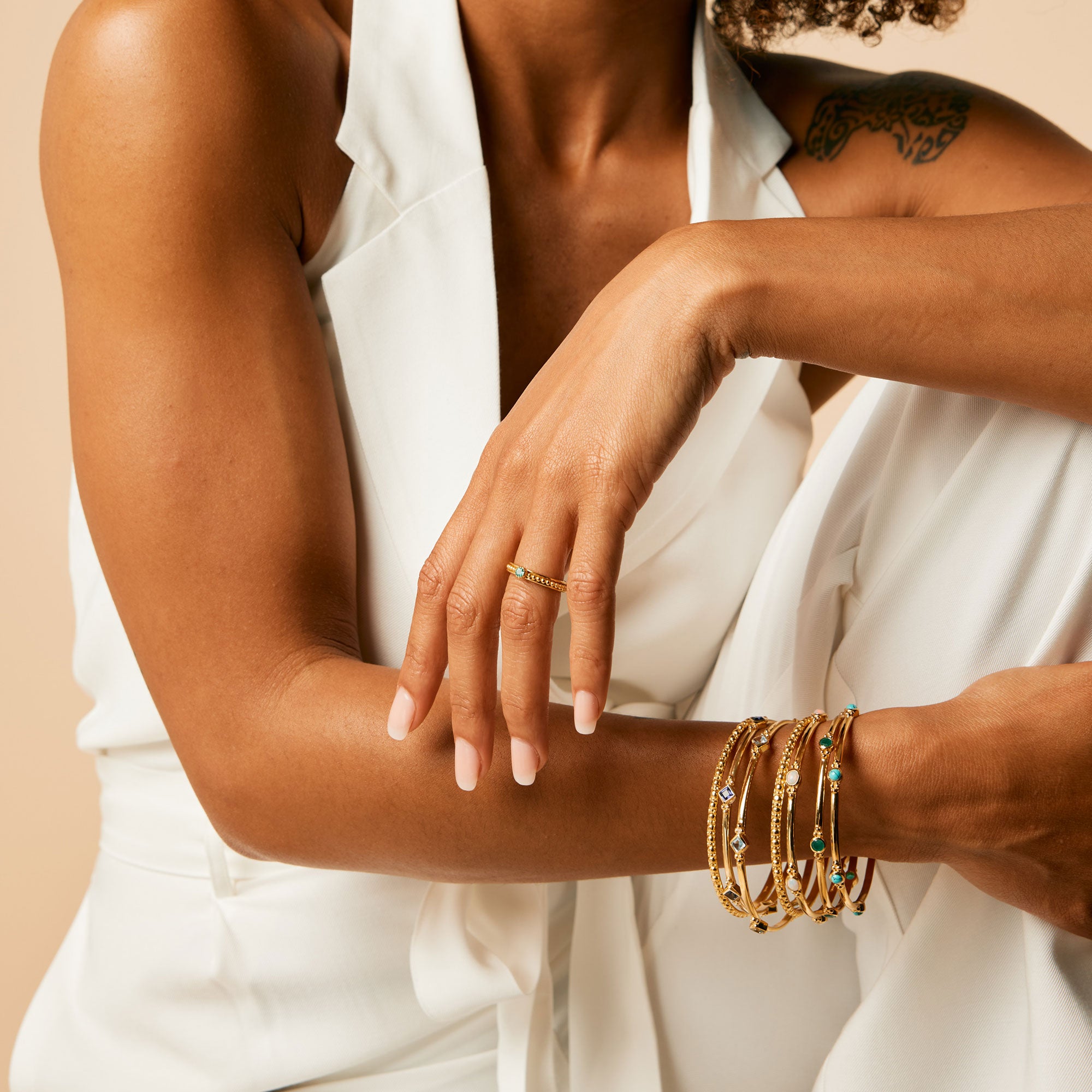 Discover our brand-new spinning rings, earrings, necklaces, bracelets, birthstone jewellery, and men's edits in our New Jewellery Collection. With every piece handmade, ethically sourced, and fairly traded from conception to completion, you can shop with confidence at Charlotte's Web. Handcrafted in small batches, our New Jewellery Collections are sustainable, responsible, and always fair trade.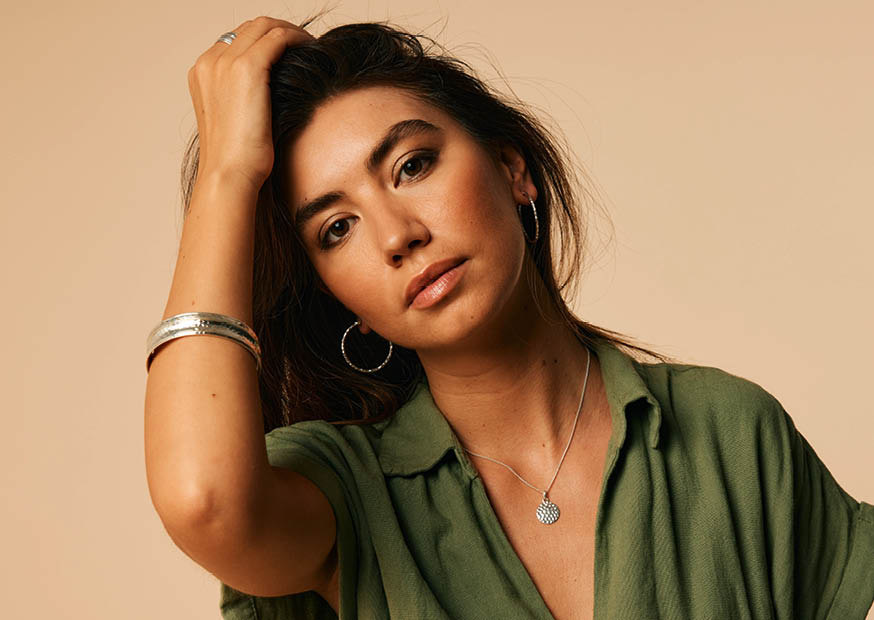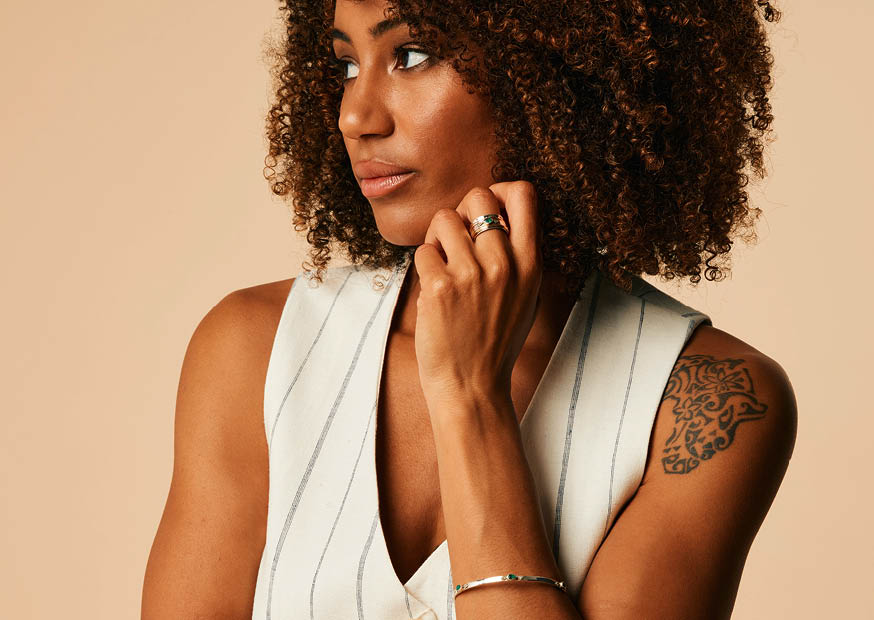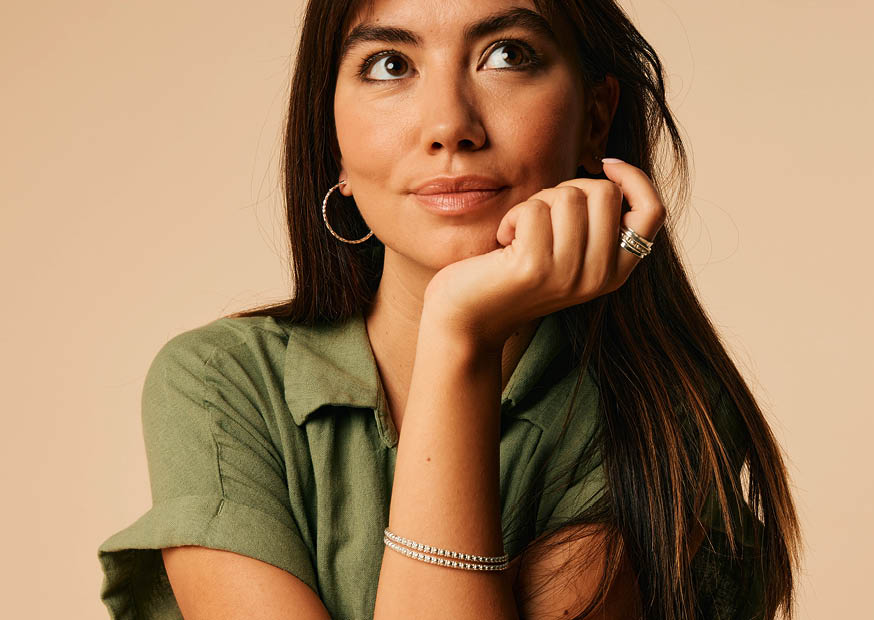 Inspired by the Great Queens of India, designed for the modern woman, our Maharani Jewellery Collection promises to empower those who wear it.
Beautifully handmade with mixed metals, spiritual gemstones, and delicate bead detailing, the silver spinning rings, spinning bangles, and spinner necklaces in this coveted collection soothe the body, mind, and soul with their gentle spinning motion.
Our Maharani Earrings, available in enchanting hoop and drop designs, lend a touch of oriental charm to casual and business wardrobes. Our Maharani Toe Rings and Midi Rings bring boho-chic to festival fashions, summer stapes, and beach attire. Wear our Maharani Jewellery every day. You are a queen, after all.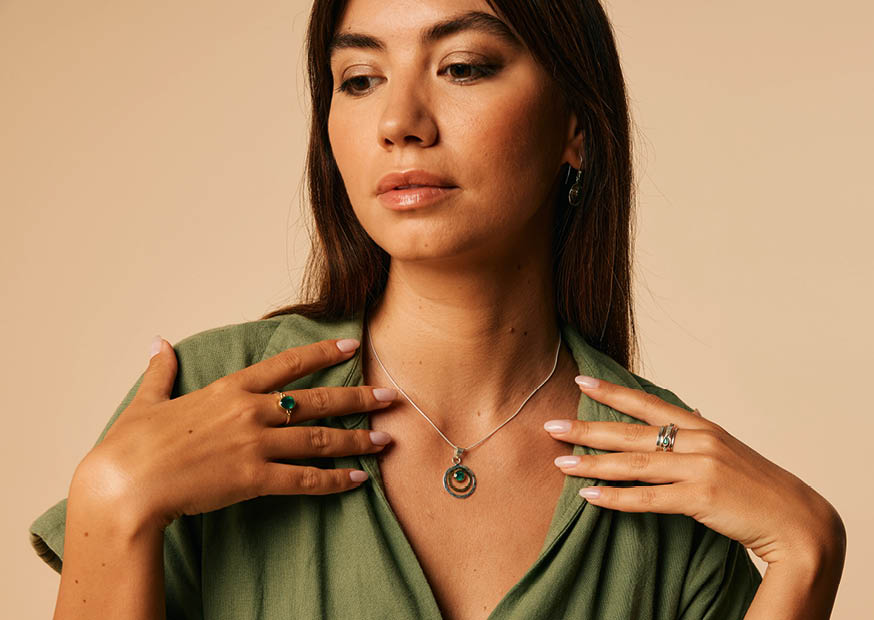 Infinity Universe
Eye-catching and elegant, our Infinity Universe Necklace with Green Onyx is a striking piece of handmade jewellery for free spirits, boho belles, and those who adore the inimitable beauty of the night sky. It coordinates beautifully with festival fashions and beachwear. It works effortlessly with business edits.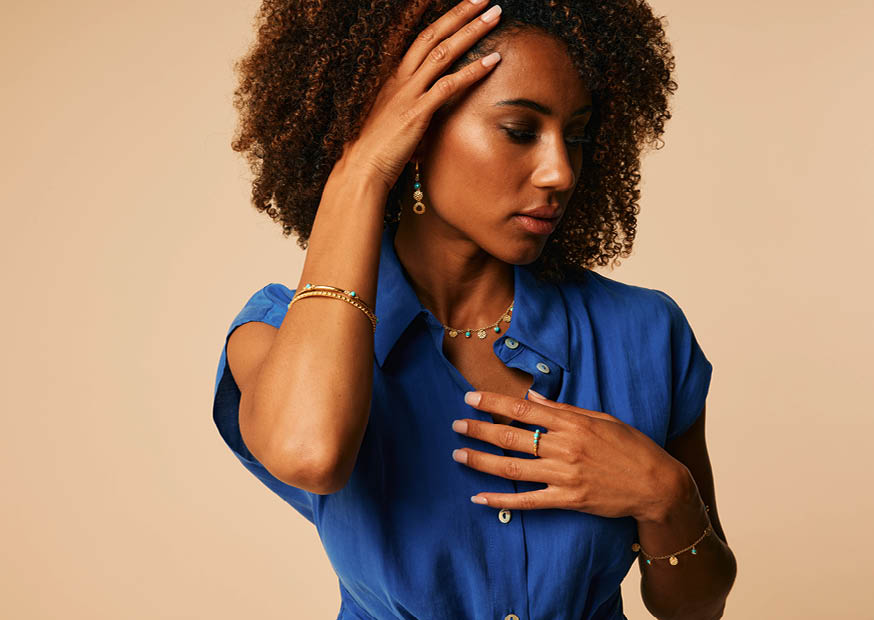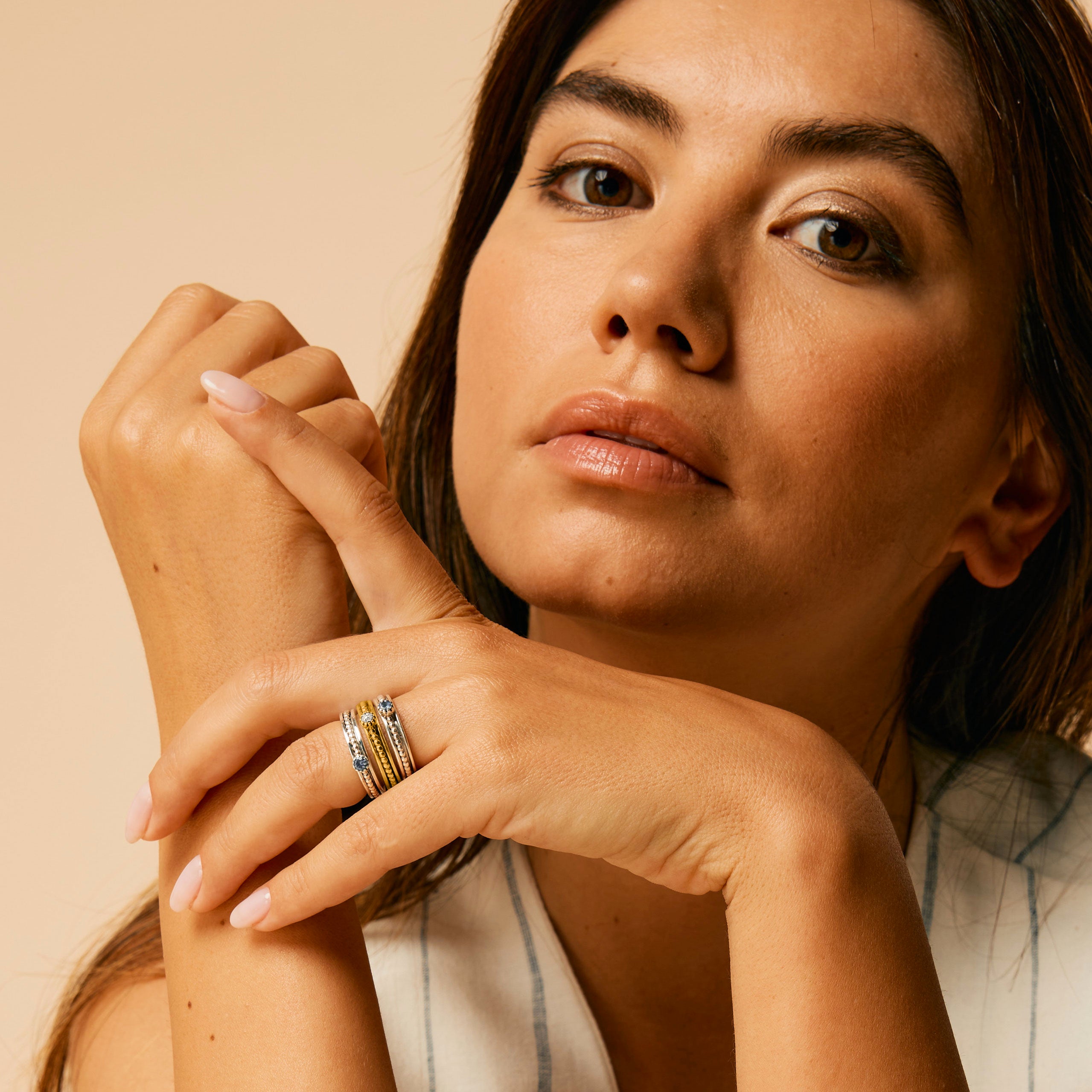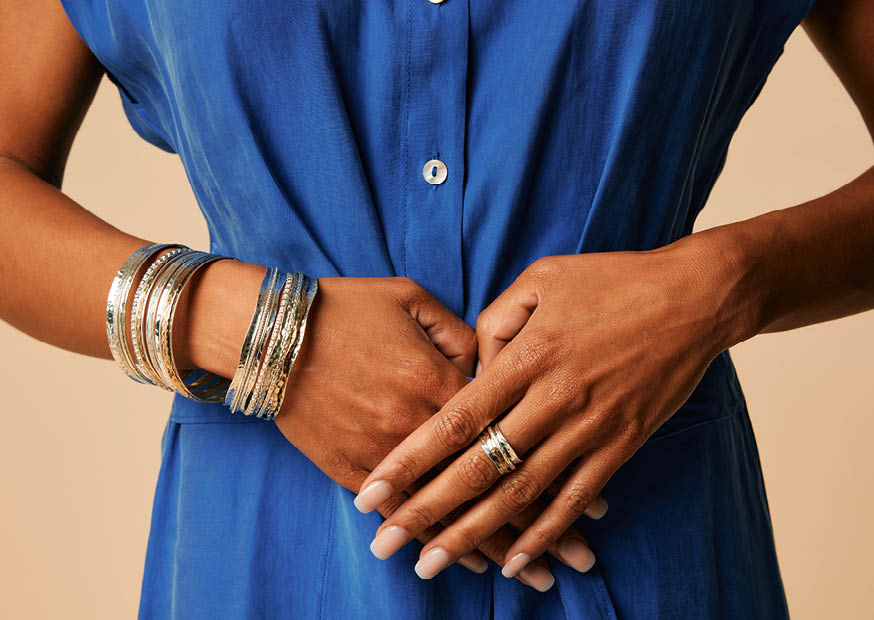 Bracelets & Anklets
Find your favourite wrist and ankle candy in Charlotte's Web bracelet and anklet edit. Handmade in recycled silver and plated gold, our stylish stacking bangles, calming spinning bangles, spiritual Chakra bracelets, beaded anklets, and symbolic charm bracelets pop with ethically sourced gemstones. One is never enough.