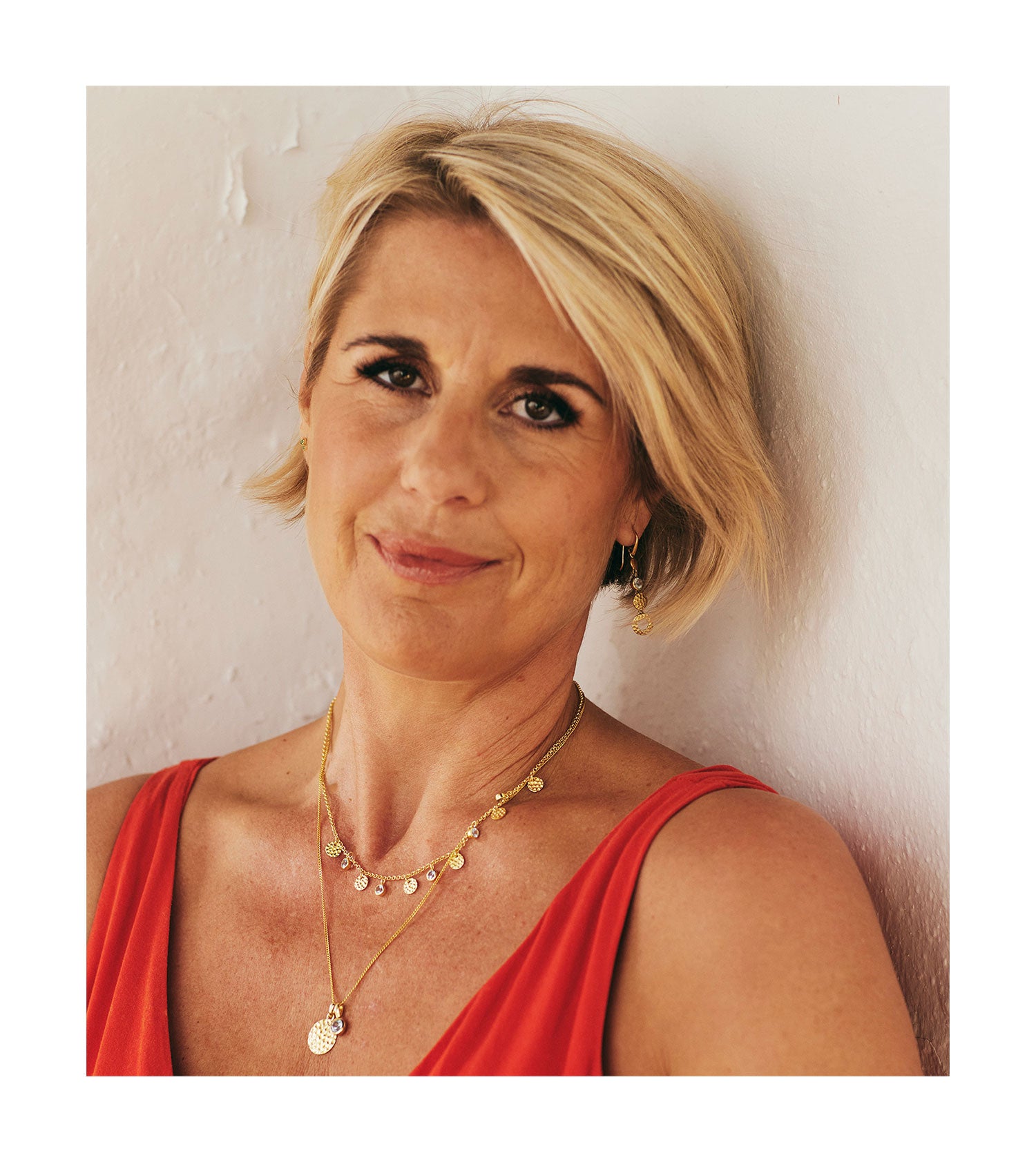 ABOUT US
Our Story
Created by Charlotte Howarth, the founder, creative director, and official heart and soul of the brand, Charlotte's Web is an ethical jewellery company inspired by travel and adventure. It all started over two decades ago when a solo trip to India changed Charlotte's life forever. Captivated by the vibrant colours and the warmth of the people in Rajasthan, she fell in love. And when she returned to the country just a few years later and forged friendships with local artisans and gemstone experts, her dream of creating her first spiritual jewellery collection became a reality. Back then, it was just a tiny web, but Charlotte continued to spin her magic, and created the Charlotte's Web brand you know and love today.

Today, Charlotte calls Ibiza home, a haven for creative souls, but her love affair with India continues. She returns every year to collaborate with her team, source the ethical gemstones that make Charlotte's Web jewellery unique, and ensure every piece is consciously created, sustainable, and made to last a lifetime.

Welcome to Charlotte's Web Jewellery. We're excited to share our world with you.


Our Mission
To create everyday pieces that last a lifetime. We are not fast fashion. Far from it. We focus on heirloom pieces that you will want to wear forever. Charlotte's Web jewellery, inspired by Hindu and Buddhist spiritual practices, provides holistic benefits to the men and women who wear it. With spinning jewellery to soothe the stresses of modern life and Chakra pieces to balance body energy centres. Your well-being is our mission. Creating sustainable, empowering, heirloom jewellery is our ultimate goal.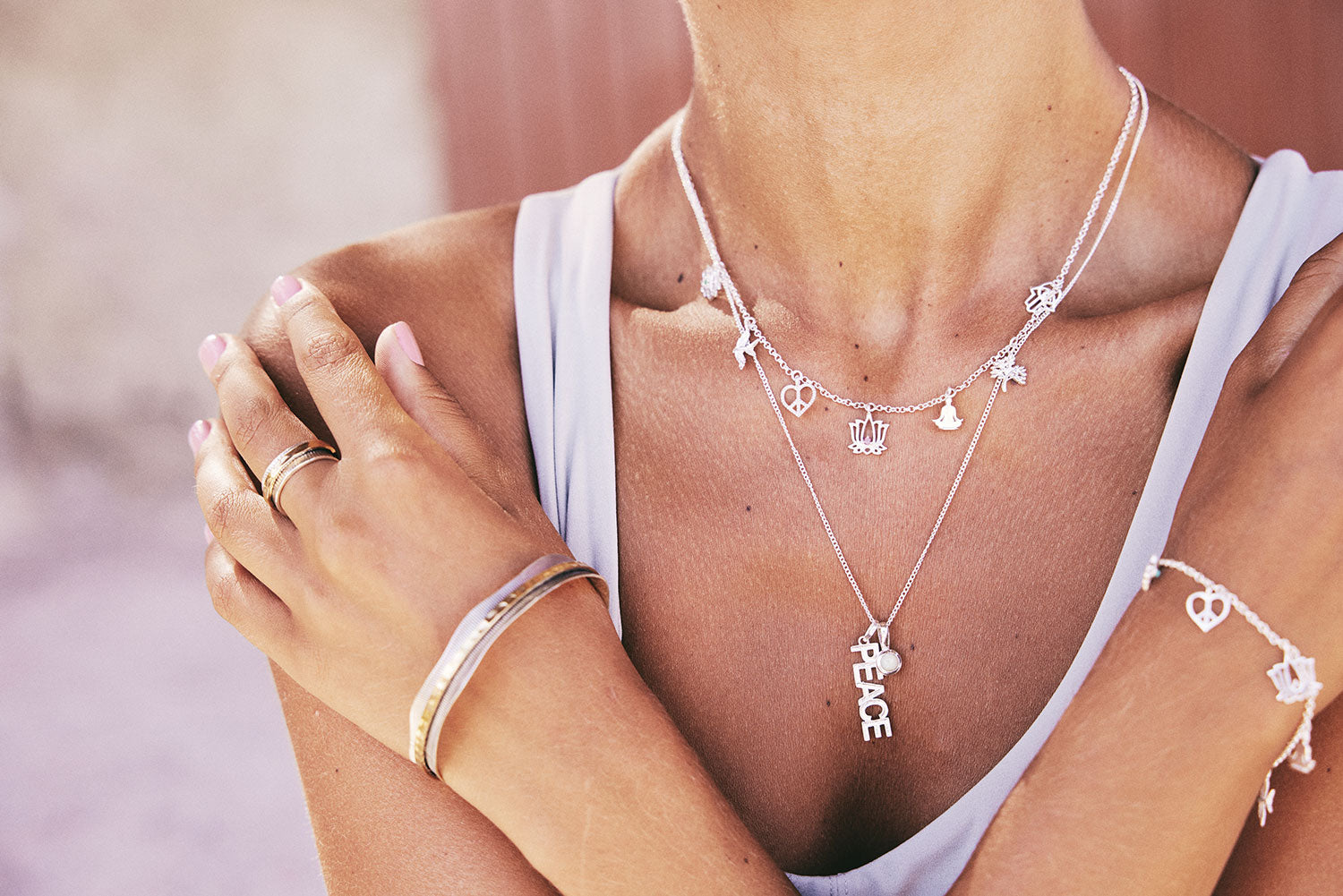 Our Design Process
A fusion of cultures and continents. Charlotte designs every piece of Charlotte's Web Jewellery at her design studio in Ibiza. From here, approved designs head to India, where they are consciously handcrafted in small batches by skilled jewellery makers who have worked with Charlotte since the beginning of her journey.
Our Commitment to Sustainability
At Charlotte's Web, we strive to create a more ethical, sustainable, and socially responsible jewellery industry.
OUR MATERIALS
Our gemstones and birthstones are 100% conflict-free.
We only use 100% recycled sterling silver, brass, and copper.
We only use 24-carat gold plating.
Our jewellery boxes, made from FSC paper, are 100% recyclable.
We never use nickel, lead, cadmium, or cyanide-based chemicals.
PRODUCTION
We create our handmade jewellery in small batches.
We only partner with Fairtrade workshops that employ local artisans.
We provide our jewellery makers with fair salaries and good working conditions,
which we constantly monitor to ensure compliance.
Our workers are insured and have a medical policy and a future security plan
(pension).
We do not employ underage workers.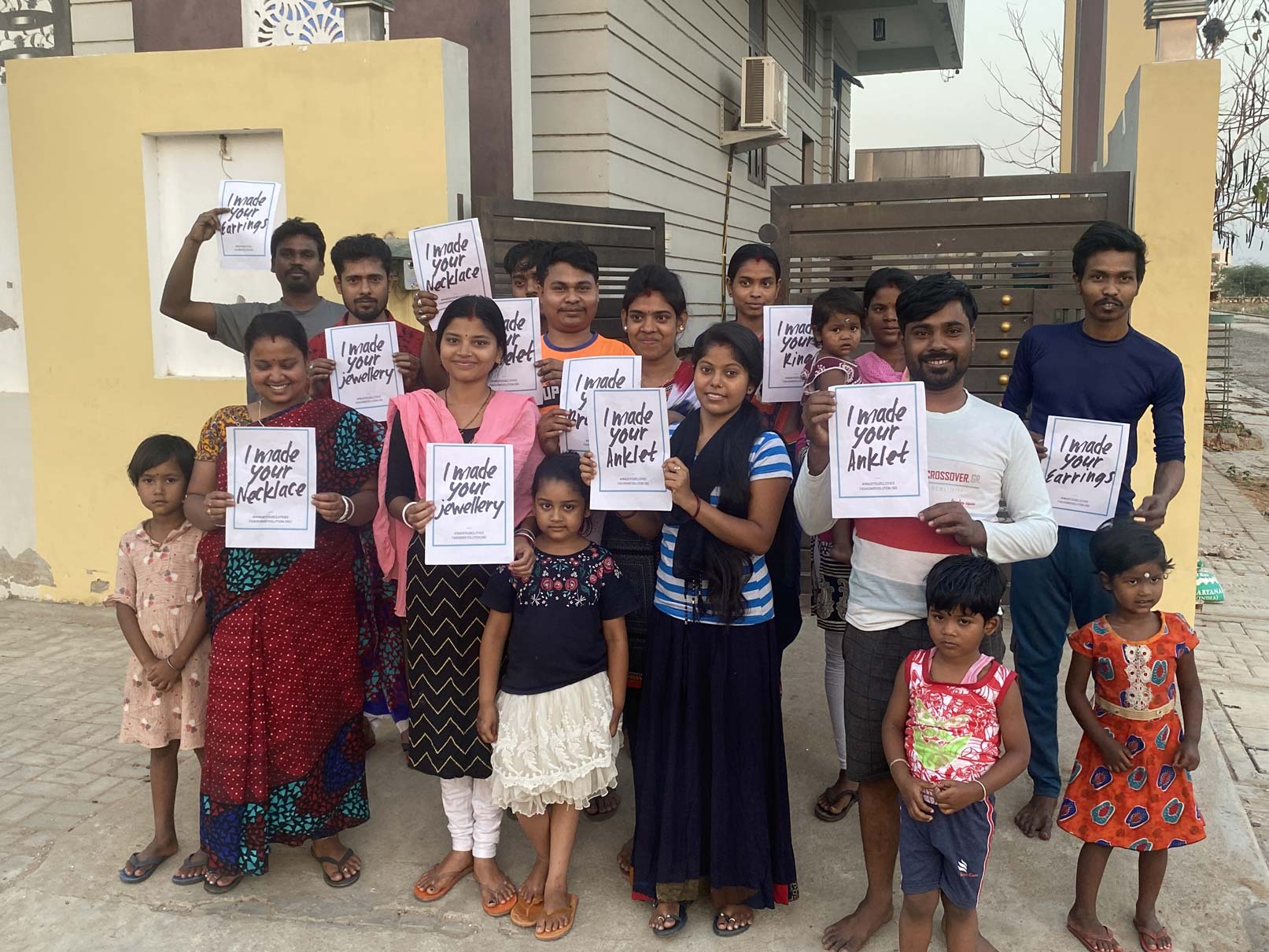 Supporting indian artisans and their familes since 2005