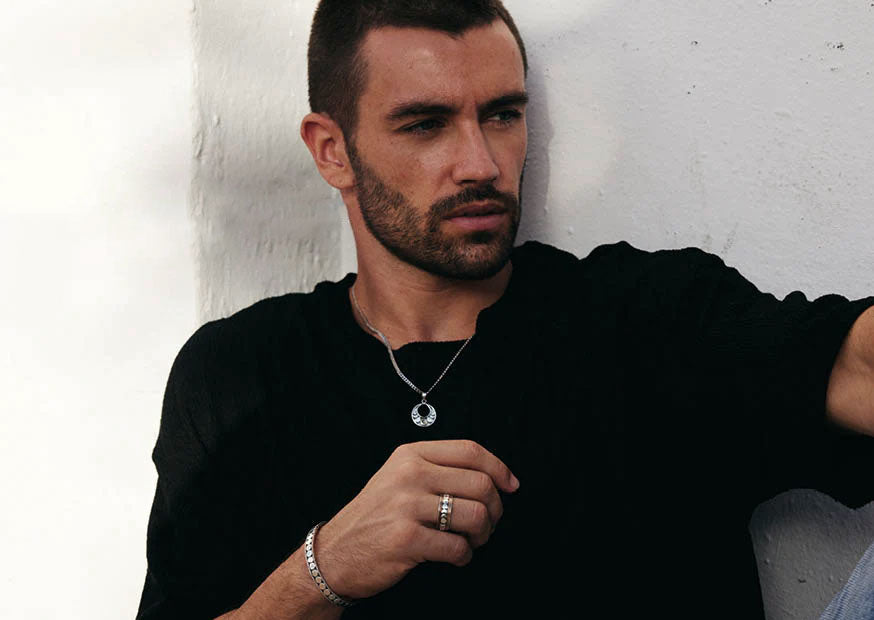 Modern Jewellery For Him
Discover our Men's Silver Jewellery Collection, where you will find a selection of handmade spinning rings just for him.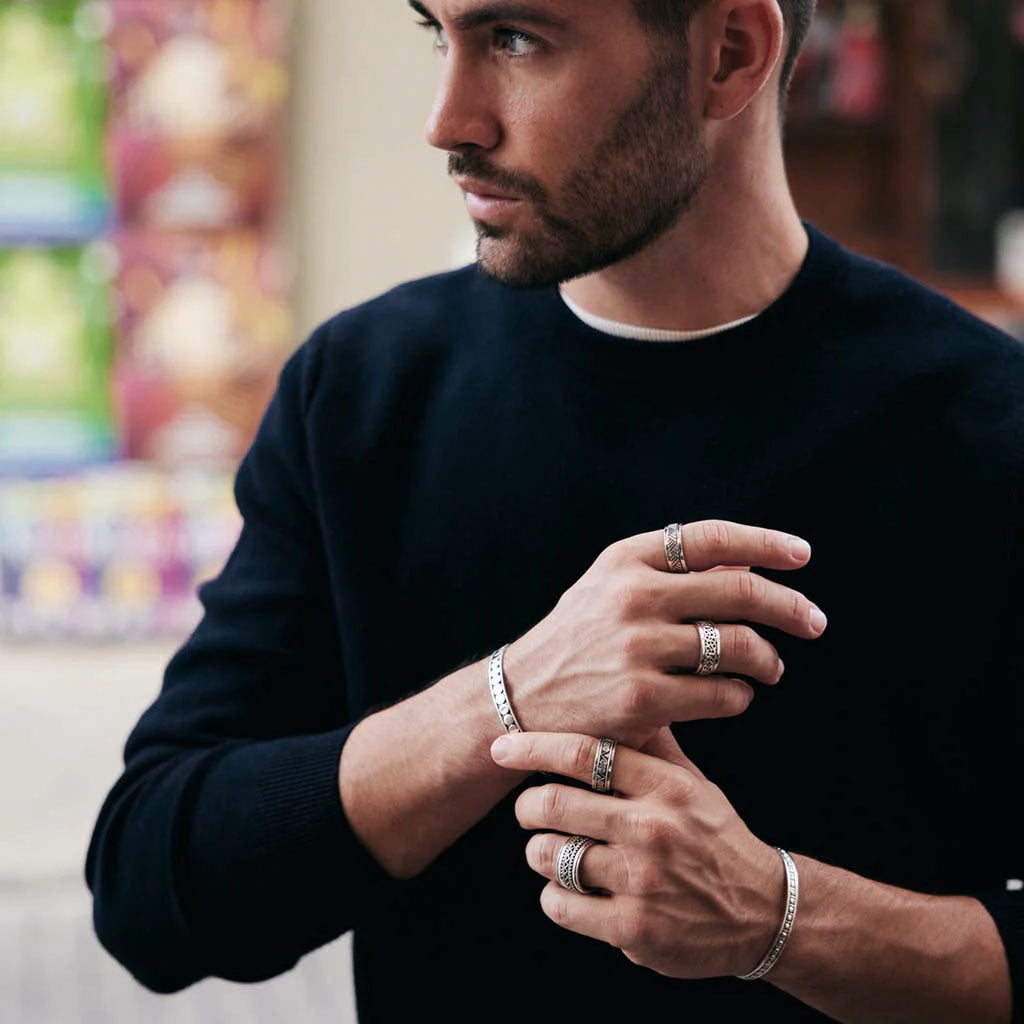 Handcrafted in silver and mixed metals, our Men's Spinning Rings are modern, masculine, based on ancient meditation techniques, and inspired by Tibetan Prayer Wheels that have been used for centuries to soothe the body, mind and soul. Sophisticated spinners, wearable on the finger or thumb, they relieve anxiety and the stresses of modern life with their soothing spinning motion.
A popular choice for engagements, birthdays, and Father's Day celebrations, our men's spin rings are the perfect handmade jewellery gift for gents who like to stand out in a crowd.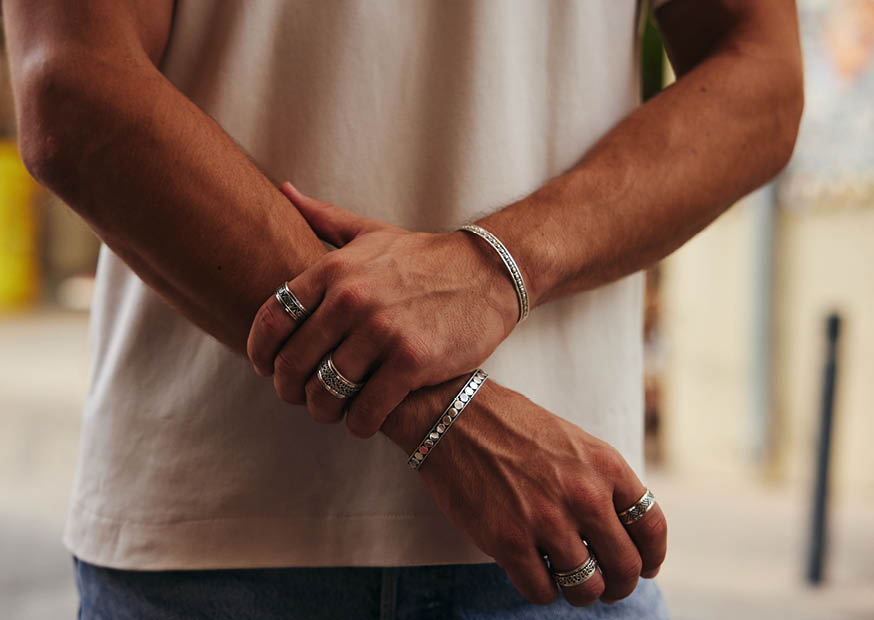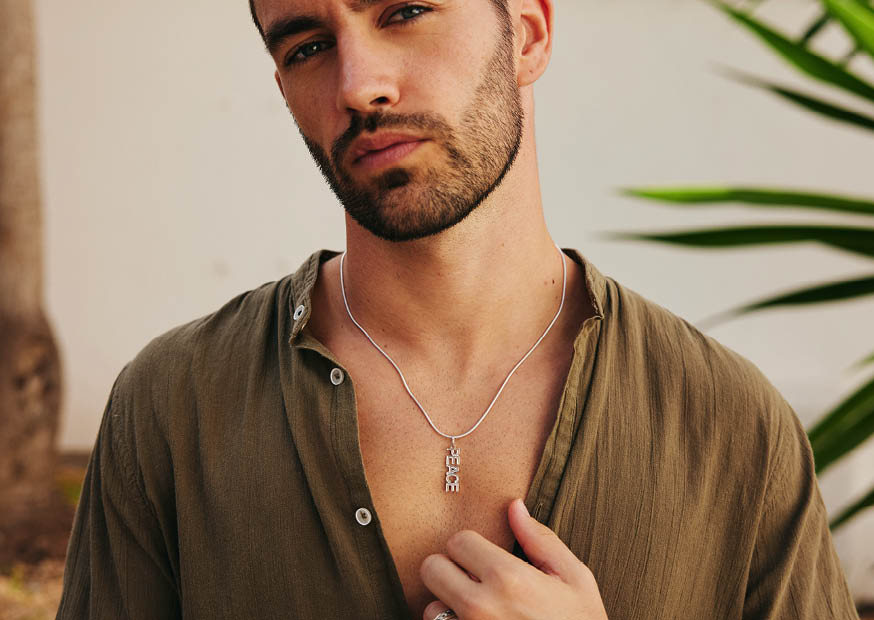 Handmade in sterling silver and brass, our Unisex Moonstone Necklace stands out against business and casual attire. It captures all seven moon phases as it takes its orbital dance across the midnight sky, bringing subtle shimmer to every ensemble. Treat the man or woman you love to this enchanting moon necklace. It's the perfect jewellery gift.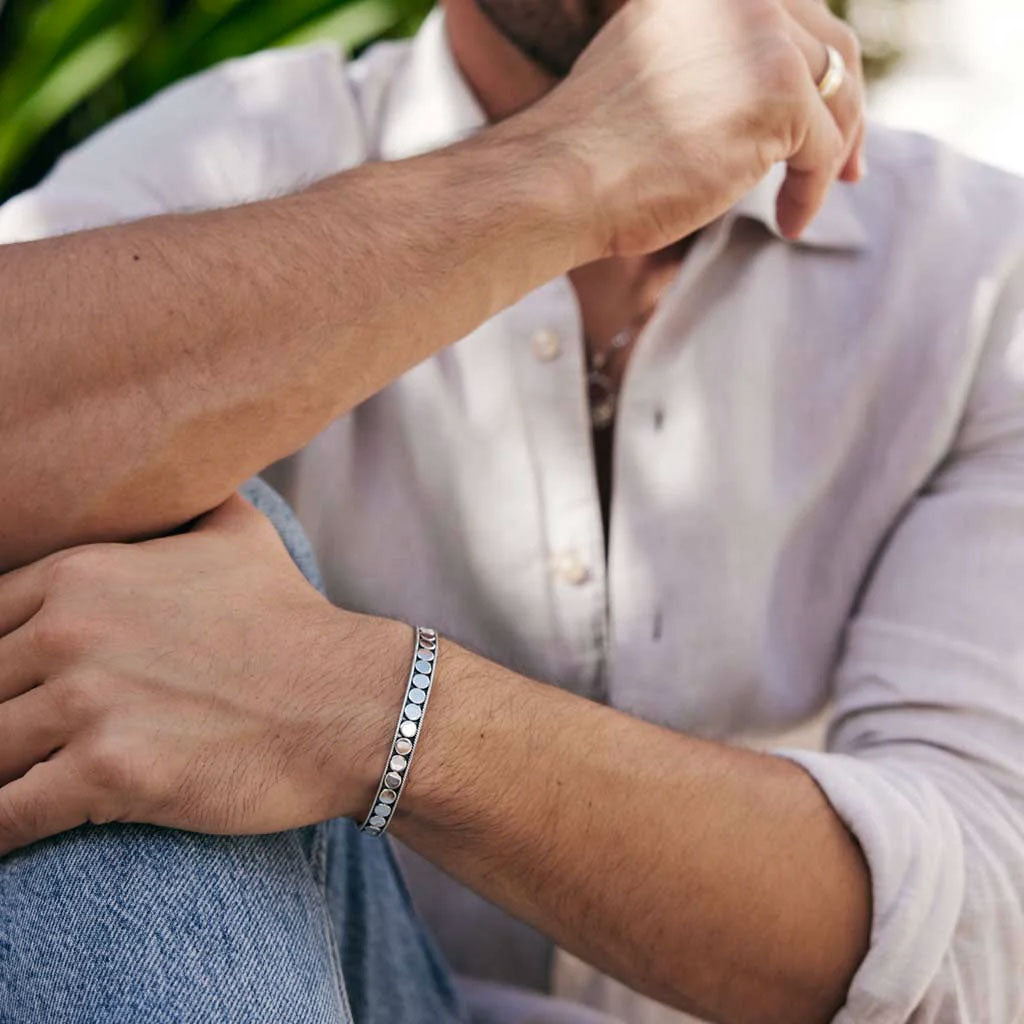 Maharaja Open Bracelet
Inspired by the Great Kings of India, our Men's Maharaja Open Bracelet is a stylish silver cuff with a twisted wire border and a row of silver discs – each one applied by hand. It's the type of men's narrow cuff bracelet that you can wear every day with business attire, weekend casuals and sportswear, and never tire of its eye-catching design and subtle silver shimmer.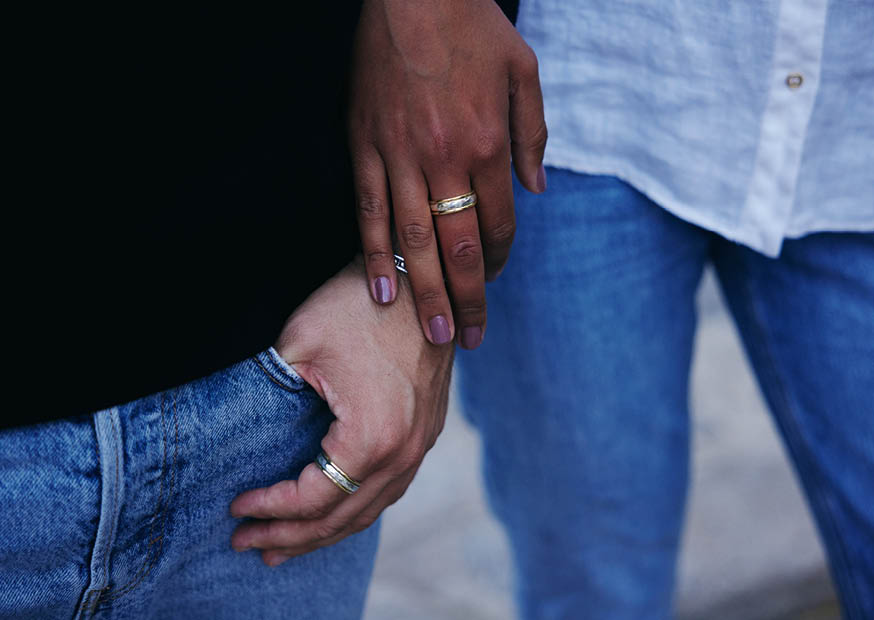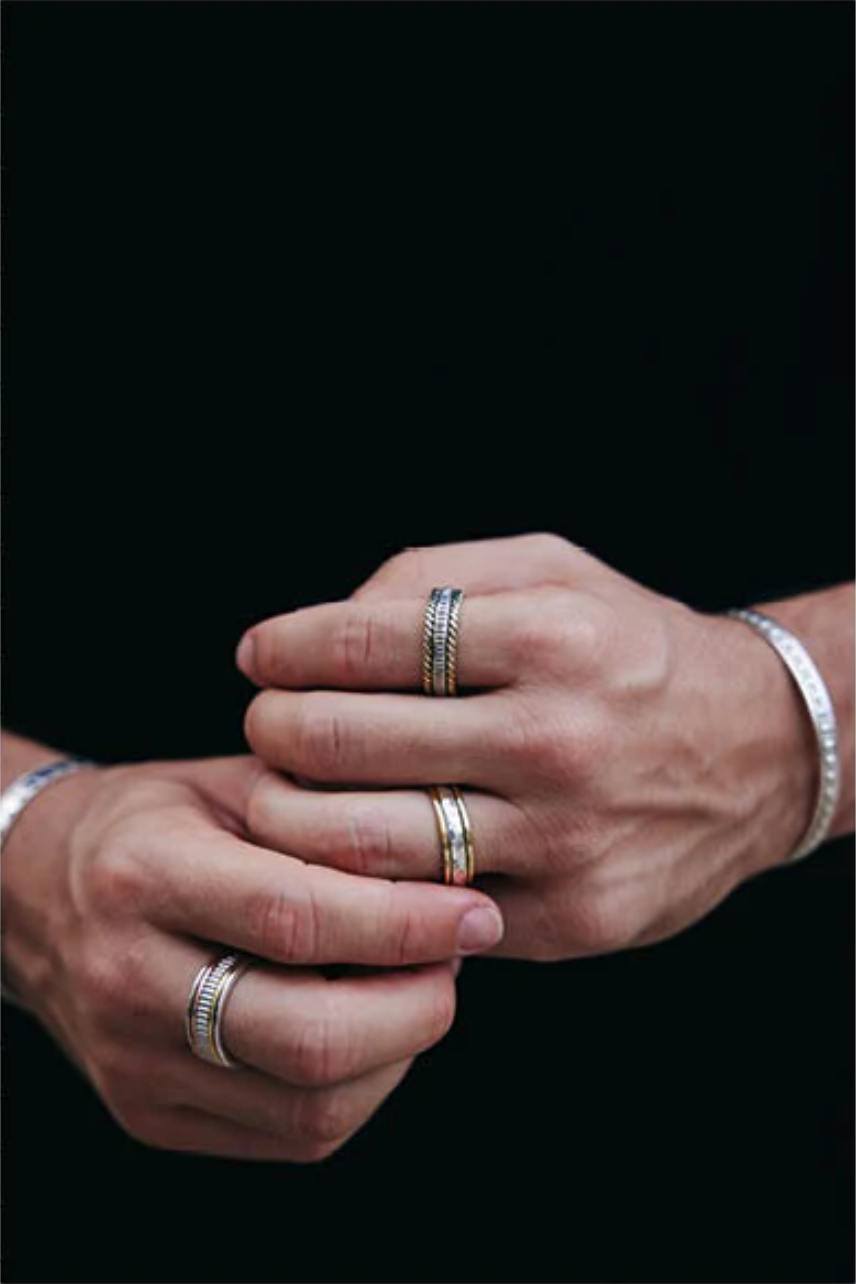 Aztec Wanderer Men's Spinning Ring
The Aztec Wanderer spinning ring for men takes its inspiration from the Aztec empire, famous for its spiritual practices. The perfect handmade jewellery gift for free-spirited adventurer's, intrepid travellers, and business professionals who lead a stressful life, this unique ring spins softly to soothe anxiety and create a feeling of serenity.