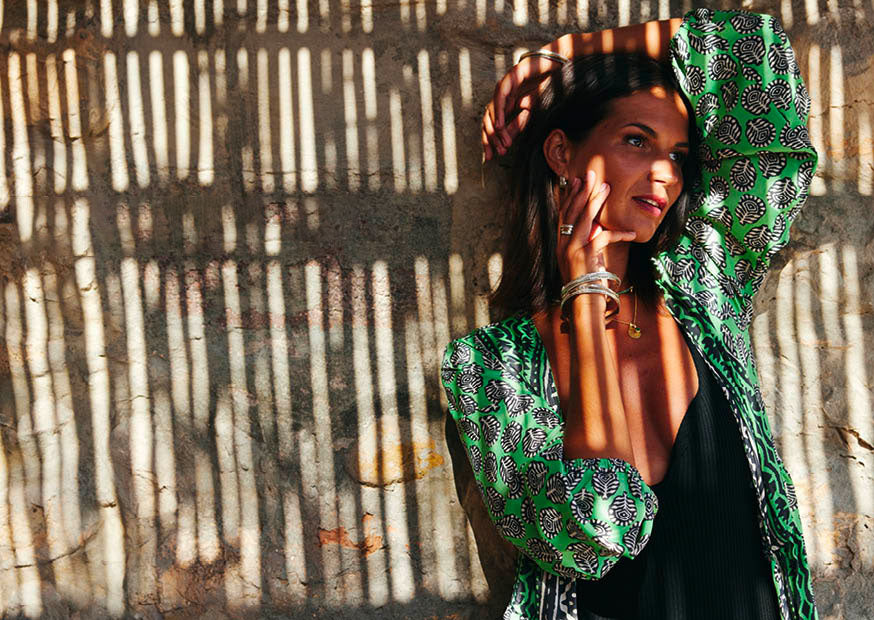 Live as you dream
Feel the love, find inner peace, celebrate freedom, and rock your world withou Peace, Love & Freedom Jewellery Collection.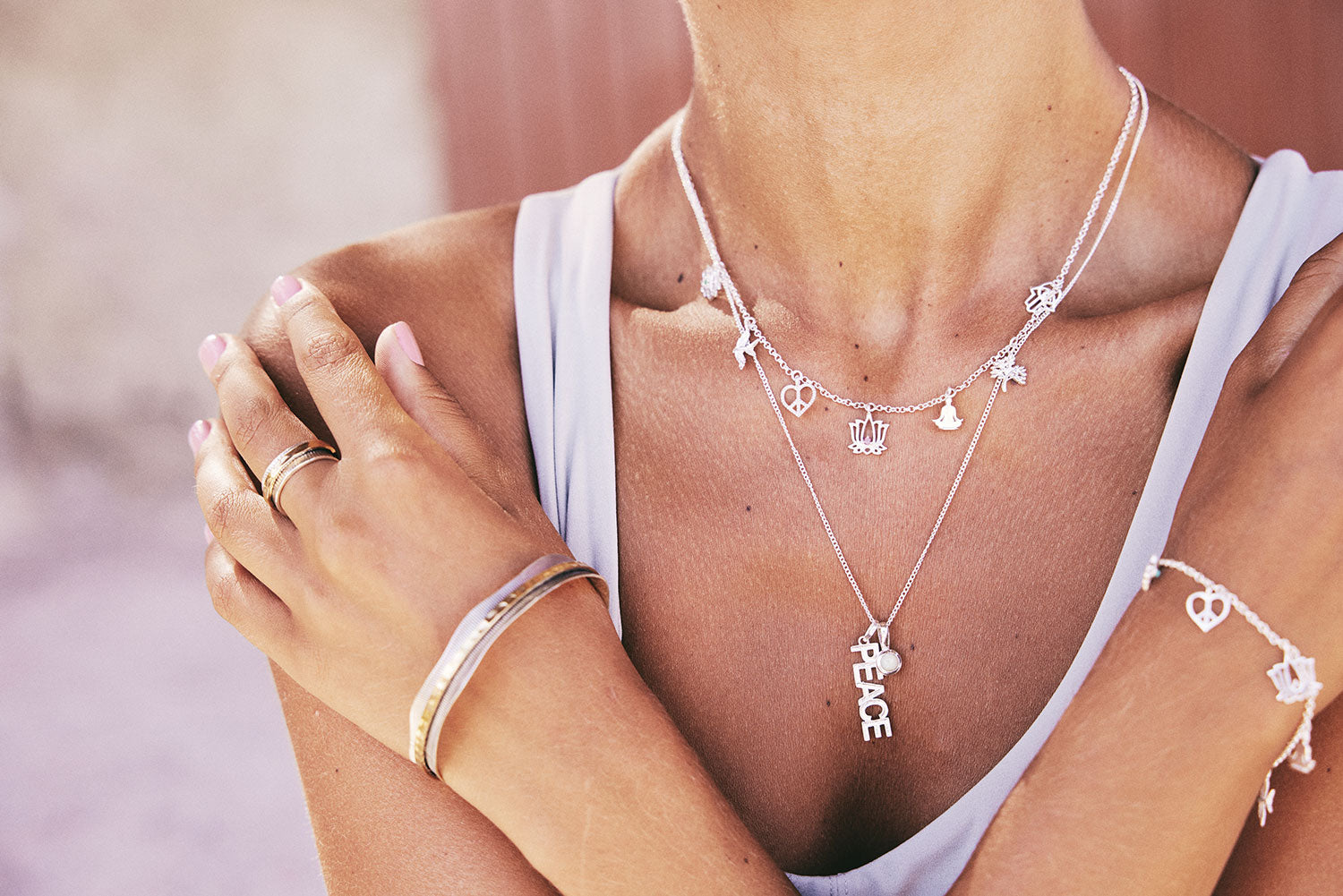 You'll find a selection of handmade necklaces and earrings inspired by the iconic peace symbol. We've added a sprinkling of vibrant gemstones to colour your world, and many items are customisable with the birthstone of your choice to create the perfect jewellery gift.

You'll also find gorgeous necklaces and bracelets adorned with meaningful charms, such as the Tree of Life, Buddha, Hamsa Hand, Lotus Flowers and Hearts. Lots of hearts. We're all about the love here at CW!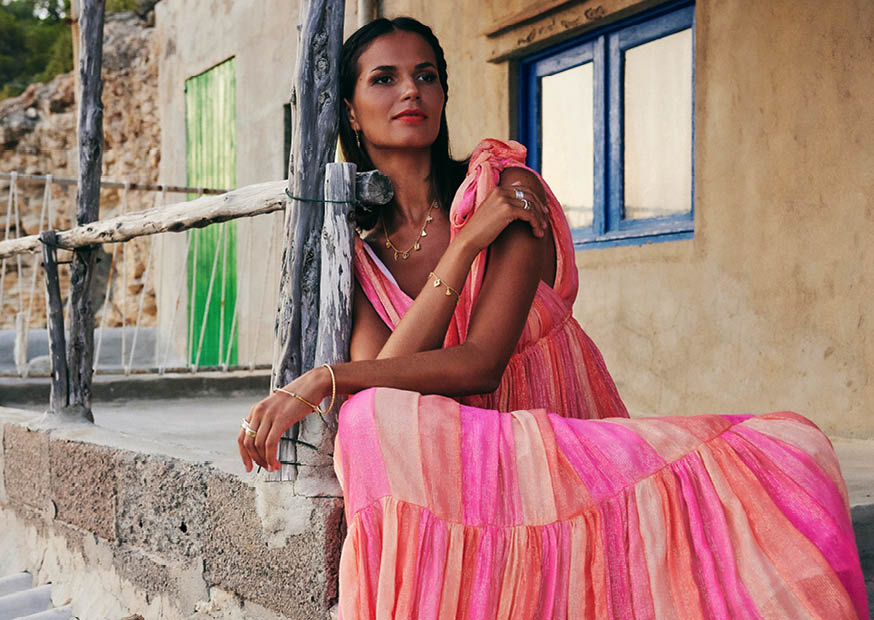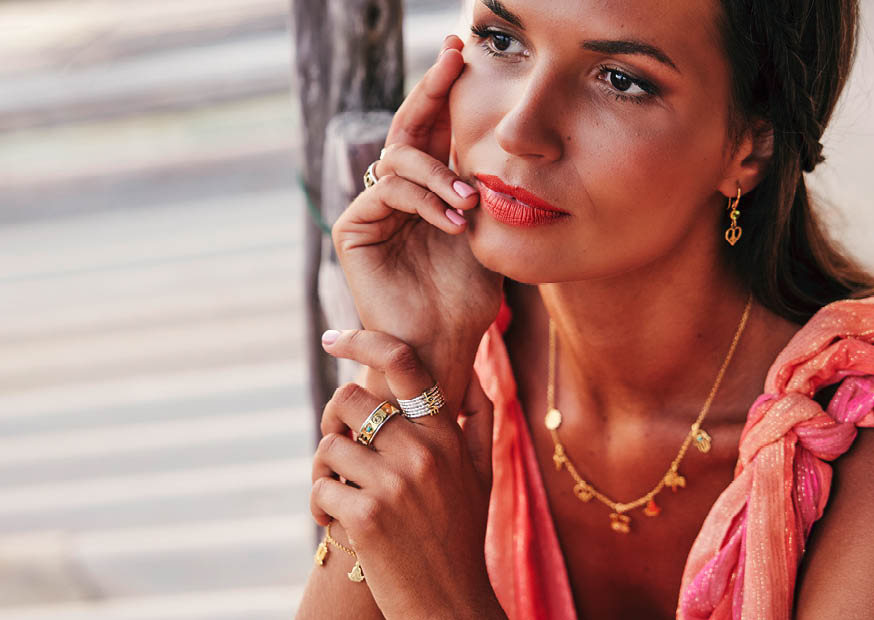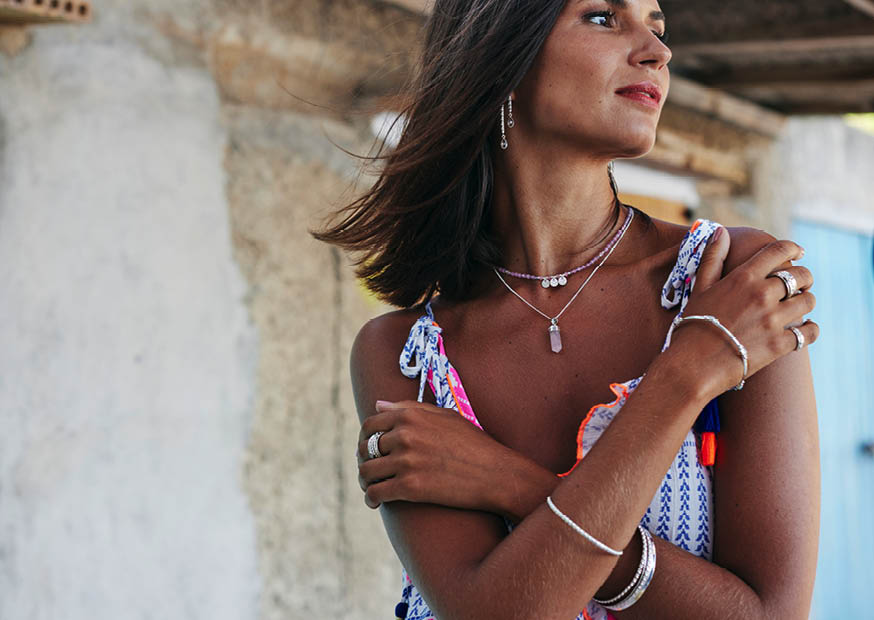 Wear our Open Heart pieces, with natural healing Rose Quartz every day to balance the heart Chakra, release emotional blockages, promote self-love, and find peace in times of grief.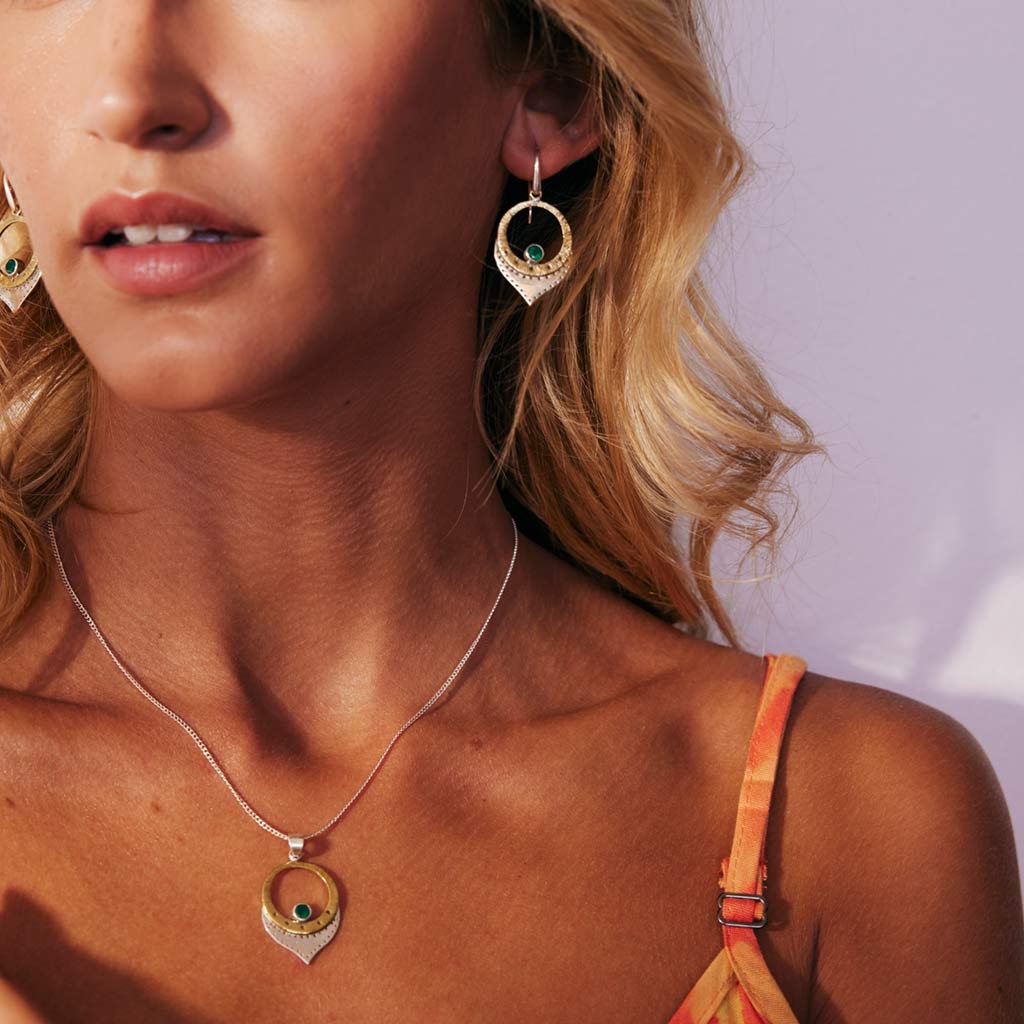 Sundar
Sundar means 'beautiful' in Hindi, and our Sundar Necklace is precisely that. Beautifully handcrafted in the vibrant state of Rajasthan, it features an ornate silver and brass pendant with genuine green onyx gemstone suspended on an elegant silver chain.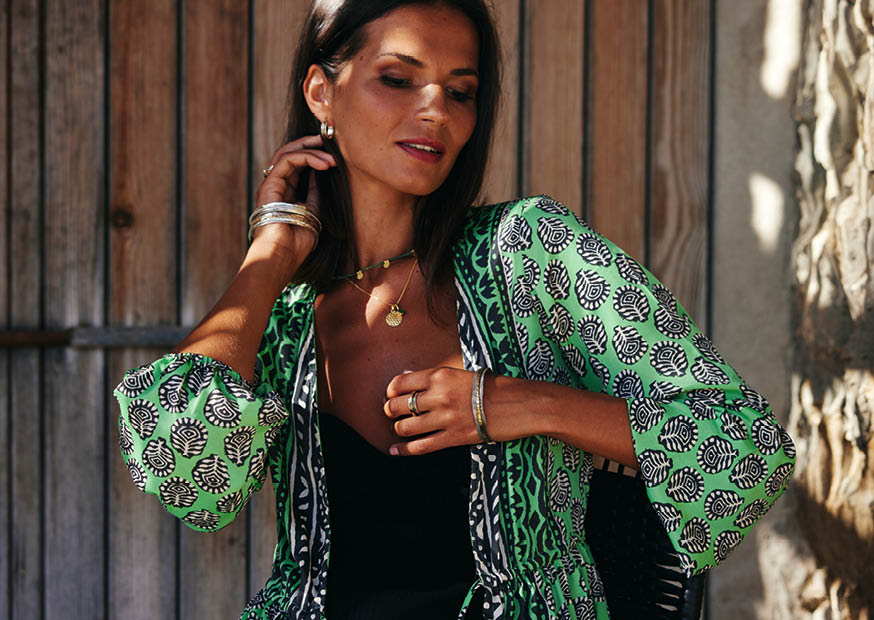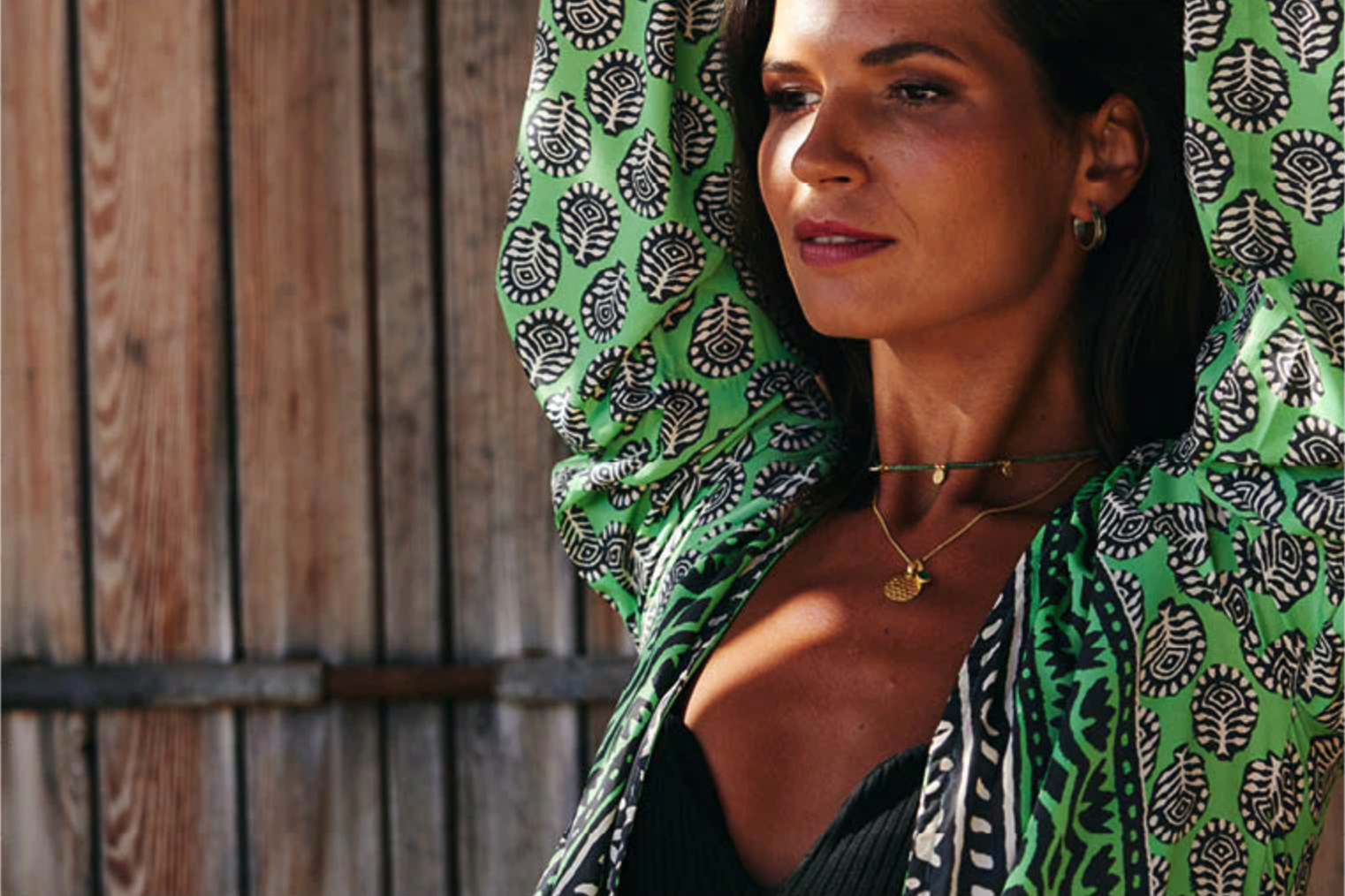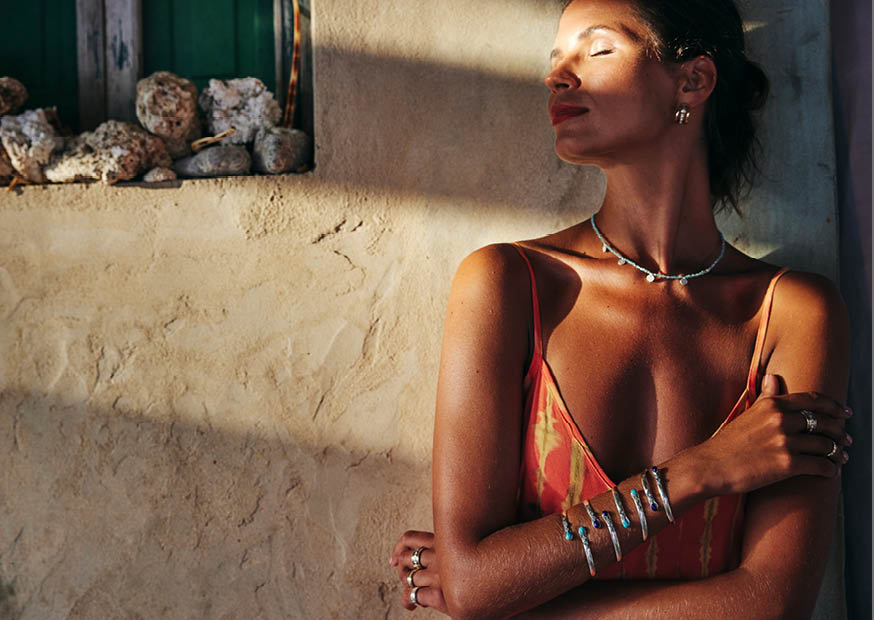 Shakti Bangles
This real gemstone bangle takes its inspiration from Shakti, a concept in Hindu mythology thought to represent the divie feminine energy of the universe. It will support your female spirit as you go about your daily life while helping you attract good luck and fortune. With its adjustable opening, this slip-on bangle fits all sizes.
Available in Lapis Lazuli with moonstone or Turquoise with opal.