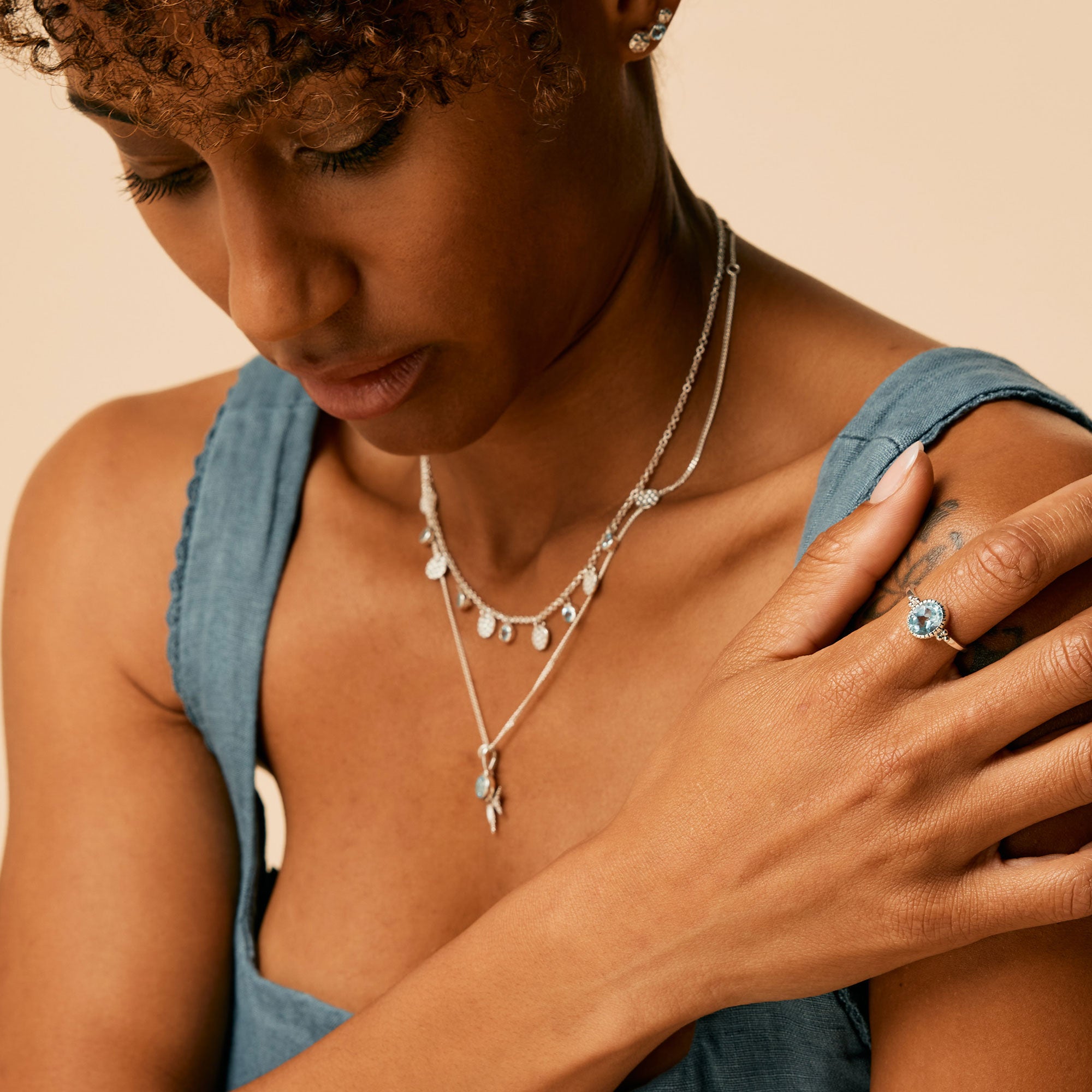 November Birthstone - Blue Topaz or Citrine
The month of November is lucky enough to have two beautiful birthstones, sparkling Blue Topaz and warm, sunny Citrine.

Blue Topaz the calming stone of Wisdom and Communication and Citrine known to welcome Abundance, Prosperity and Positivity. The vibrant yellow colour of Citrine and the shining clarity of Blue Topaz often both represent a healthy mind and body as well as happiness and success.